Enslaved is a metal band from Haugesund, Norway. Their style has changed over the years. Originally being an old-school black metal/viking metal act, they now perform a more experimental form of progressive black metal with viking influences.

Enslaved - Frost [ 1994 ]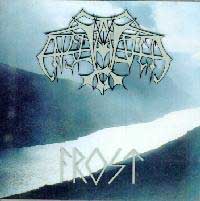 Download here

Thanks a LOT to Carlos_Abbath for the link :)

Buy it if you like it !!